Welcome
Volunteering Sunshine Coast is an independent not-for-profit organisation committed to building the local community sector on the Sunshine Coast. We have more than 150 community organisations as members, and offer assistance to the broader volunteer community.
As you explore the features incorporated in this site, we hope we will successfully answer all your questions regarding the rewarding world of volunteering.
---
INTERESTED IN VOLUNTEERING?
Mooloolaba TAFE Qld East Coast campus
Thursday 20 August 2015
---
Our New Community Training Program!
Volunteering Sunshine Coast has established an extensive Community Training Program
available for community groups, organisations and individuals throughout the Sunshine Coast region.
Volunteering Sunshine Coast offers customised and in house training to suit your organisation.  If you are interested in affordable customised workshops or workshops delivered at your own venue, please contact our office, on 5443 8256 or training@volunteeringsc.org.au.
---
News updates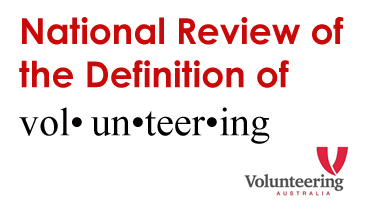 Volunteering has meant many different things to different people. Now we have a simple definition that can be applied to the different aspects of volunteering yet be helpful to all involved.
It comes with an easy-to-read set of explanatory notes that will help  individuals, organisations, sponsors and supporters, corporate volunteers and policy makers have a common understanding of what volunteering is.
---
…
Read more…
---
Hon. Fiona Simpson MP joins with Volunteering Sunshine Coast to celebrate National Volunteer Week
On Friday 15th May, we celebrated National Volunteer Week.  Take a few moments to join with our patron, the Hon. Fiona Simpson MP, our CEO Cheryl Harris and many praise-worthy volunteers in this short video visit to our celebration event at the Mooloolabah Bowls Club.
---
Have a look at our new YouTube video on volunteering.
WE HAVE MOVED…
…to:
Suite 17, Dalton Centre,
1 Newspaper Place,
(cnr Dalton Drive)
Maroochydore 4558
OUR NEW LOCATION is at the premises of Sustainable Partnerships Australia.
Look for their sign.
Our Phone No: remains 07 5443 8256
Fax No: discontinues – please email:
admin@volunteeringsc.org.au
---
LATEST TRAINING…
SEE OUR NEW TRAINING SCHEDULE for AUG/SEP 2015
We're taking Bookings now!
---
---
Introduction to event management
Want to know more about using volunteers for your next event? Check out Volunteering Queensland's video series covering great tips for effectively recruiting and managing event volunteers.
---
Be prepared
Visit the Emergency Volunteering website
---
Leadership
Community leadership is critical to ensuring healthy, sustainable and fair communities. Volunteering Queensland aims to provide leaders with a range of practical resources and tools, designed specifically for working in community settings. Find out more…
---
Practical tools, templates and information sheets to help you effectively manage volunteers. Find out more…
---